Moderator: InsideQC Admins
If anyone has ever heard of Slender man, or played the game in Unity, you'd be familiar with this game. I wanted a smaller scale project to work on and decided to take on the horror aspect of a game. If your not familiar with what Slender is, I'll give you a rundown. Basically your in a forest with only a flashlight. You must find 8 hidden pages. Each page you find increases the difficulty and horror effect.
So from scratch(Minus some sound effects, properly accredited), Slenderman was made in Darkplaces. It took me 5 days in total to make, and I learned quite a few new things! I thought I'd share it for anyone who may be interested in seeing. I'm going to release it very soon(Couple days).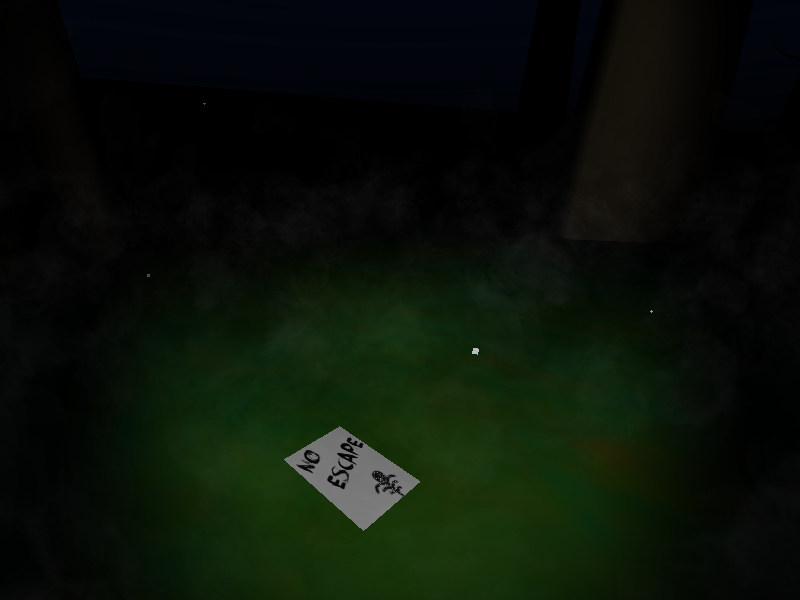 Heres a video showing the first gameplay
http://www.youtube.com/watch?v=YnNSOBaF ... =g-all-lik
Download:
http://www.mediafire.com/?peuwcc99couiir5
It's NOT finished so don't mark it as the end product. I have bugs that need fixed, a couple textures I'd like to redo and add, and a few other little things.
Posts: 514
Joined: Sat May 01, 2010 10:12 pm
---
Great stuff ,mexicouger, really nice game
hi, I am nahuel, I love quake and qc.
Posts: 492
Joined: Wed Jan 12, 2011 8:42 pm
Location: mar del plata
---
---
Who is online
Users browsing this forum: No registered users and 1 guest